National Rapporteur Conny Rijken
The Dutch National Rapporteur on Human Trafficking and Sexual Violence against Children Conny Rijken took office on 1 September 2022.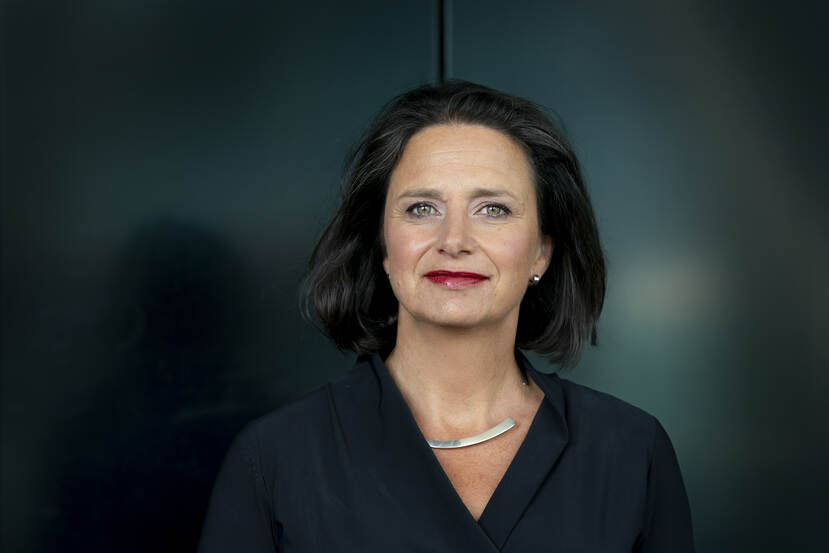 Over the past 20 years, Conny Rijken has conducted research into the various aspects of human trafficking, including labour exploitation, the role of companies in combating human trafficking and the psychological consequences of human trafficking. She is also an expert in the field of global migration and conducts research into abuses during migration, including human trafficking and smuggling. Rijken is an elected member of GRETA (Group of Experts on Action against Trafficking in Human Beings), a group of 15 experts that oversees the implementation of the Council of Europe Convention against Trafficking in Human Beings by the parties.
Since January 1, 2016, Rijken has held the chair in Human Trafficking and Globalization at Tilburg University. Before her appointment as professor, she was director of INTERVICT (the interdisciplinary research institute for victimology) and worked for 10 years as a deputy judge in criminal cases. Rijken was educated at the universities of Utrecht and Tilburg as a lawyer in international and European law with a specialization in human rights. In 2003 she obtained her doctorate for a study into the European criminal law approach to human trafficking.
The appointment term for the National Rapporteur is four years, this term can be extended with another four years.
Additional positions
Member Group of Experts on Action against Trafficking in Human Beings (GRETA)
Professor Tilburg University
Member Advisory Committee research, National Monument Kamp Amersfoort
Member editorial board Journal of Human Trafficking, Enslavement and Conflict-Related Sexual Violence (JHEC)
Member Editorial Journal of Trafficking, Organised Crime and Security, Brown Walker Press, USA